All I do is Read
This ought to be the title of my blog.
We are waiting for Col to go in for the 6th chemo session. Once that's done he will be ready for the last, final and nastiest bit of the treatment for NHL. In the meantime he is having a echo-cardiograph and lung function test. The CT scan showed the blood clot in the lung had gone, one piece of good news.
The weather hasn't been good enough to go to the beach hut, the house is tidy, washing and ironing up to date and the grass cut, so I'm reading
Here are two books read in the last few days. First,
A presumption of Death by Jill Paton Walsh and Dorothy L Sayers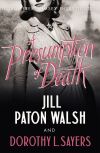 When she died Dorothy L Sayers left some letters describing what her hero - the amateur detective Lord Peter Wimsey - might have done during the war. Jill Paton Walsh used these letters as the basis for this novel. Although I've not read any of the original Sayers books (why?) I enjoyed this. A well written story.
Second
The Shepherds Life by James Rebanks.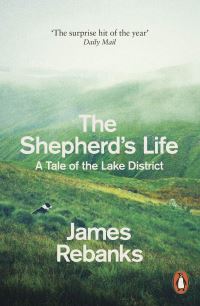 Flagged up as 'The surprise Hit of the Year' this is a lovely book about what life is like for a third generation sheep farmer on the fells of Cumbria. James Rebanks was a failure at school - he just wanted to be out with the sheep and his Grandad. Several years later he discovers that he is actually clever enough to go to university and sets his sights on Oxford.
Now, as well as being a prize winning sheep farmer he works for the World Heritage Sites part of UNESCO.
The farming year from shearing to lambing and through harsh winters is told from the point of view of someone who has always loved the area and always knew he had to keep farming the Herdwick sheep that are specially bred for the landscape.
A welcome to someone over in the Google followers, not sure who, maybe Jules? Thank you for clicking the button.
I picked up more books from the library yesterday, so better keep reading.
Back in a day or 3
Sue