Still waiting.
Mrs F's solicitor sent some paperwork to our solicitor but it wasn't right. The estate agent contacted Mrs F's solicitor and got told that if people stopped interrupting her she would be able to get things sorted....very rude I thought.
Meanwhile I'm reading.
After 3 easy reading crime I was quite glad to get into a proper novel..... this is what I borrowed.
.First published in 1948 the story spans 40 years in the 14th Century and tells the story of a convent through that time. It's a bit odd and I actually borrowed it last year and sent it back unread for that reason, but having read this below which is reminiscences of the authors Edwardian childhood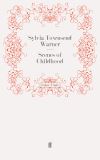 I felt up to having another go at her fiction.
I think I now know where
MARGARET FRAZER
got her ideas from for her series of 17 crime fiction featuring the nun Dame Frevisse which were set in the same period and written between 1992 and 2008.
I actually have most of this series as several were not available easily in this country (Frazer was from the States) and I had to search on line for them.
So a weekend of waiting, reading and seeing all three children and both grandchildren is what we will be doing. Fingers crossed for Next week....................
Back Soon
Sue